Grant Hardan
Optometrist
Dr. Grant Hardan was born and raised in Spokane, WA where he attended Gonzaga Preparatory High School. In 2006 he received his BA in Biology/Business Administration from Carroll College in Helena, MT. He later graduated in 2010 with his Doctorate in Optometry from Southern California College of Optometry in Fullerton, CA. He returned to Spokane to complete a residency program in Primary Care/Geriatric Optometry at the Spokane VAMC. His residency provided skills and training specific for the diagnosis and treatment of ocular disease; including, macular degeneration, diabetic retinopathy, glaucoma, and many others. Additionally, he spent many hours performing all pre- and post- operative care for cataract patients. He joined the EyeDentity team in 2011 as an associate and later purchased the practice in 2016.
Dr. Hardan performs full-scope optometric eye care including adult and child comprehensive eye exams, InfantSee eye exams, glasses and contact lens recommendations, and co-management with all surgical specialists. He is very active in his profession and has served many positions that have led to his current role as President of the Optometric Physicians of Washington for 2018-2019. In his free time, Dr. Hardan enjoys hiking, traveling, camping, skiing, and tennis.

Jeanine Stolp
Optometrist
Dr. Jeanine Stolp graduated from Pacific Lutheran University in Tacoma, WA with a Bachelor of Science degree in Biology in 2002. She completed her Doctor of Optometry degree from Pacific University in Forest Grove, OR in 2007. After graduation, Dr. Stolp was accepted into a residency at the Southern Arizona VA Health Care System in Tucson, AZ. During residency, she enhanced her practice, providing specialized care for patients with ocular disease and visual impairment at the Southwestern Blind Rehabilitation Center. Dr. Stolp returned to the Northwest and joined Spokane Eye Clinic after completing her residency in 2008. During her time at Spokane Eye Clinic, she provided routine and medical eye care, enjoyed working and co-managing with surgeons and sub-specialists and practicing as partner. In 2016, Dr. Stolp gained valuable experience running her own business and practicing as an independent optometrist in Post Falls, ID. Eager for an opportunity to practice in her home community of Spokane and to join a clinic with like-minded goals in serving the community, she joined EyeDentity in 2018. She is honored to serve Dr. Teigen's patients as he transitions into retirement.
Dr. Stolp's specialties include, comprehensive eye exams and vision care, contact lenses, macular degeneration, glaucoma, diabetic eye disease and pre/post-operative co-management with local surgeons, including cataract and refractive (LASIK/PRK) surgeries. She is enthusiastic about providing quality eye care to patients of all ages and staying up to date on vision care developments, treatments and technologies. Dr. Stolp is certified by the National Board of Examiners in Optometry and is a diplomat of the American Board of Optometry. She is a member of the American Optometric Association and the Optometric Physicians of Washington. She and her husband are natives of Eastern Washington and enjoy experiencing the region's hiking, lakes and mountains with their two young children.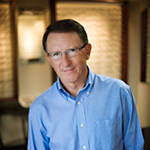 Gene Teigen (Retired)
Optometrist
Dr. Teigen attended the University of Washington before receiving his Doctorate of Optometry degree at Pacific University in Oregon. He has extensive experience in family eye care; including, adult and children's eye examinations, dry eye management, computer vision problem solving, contact lens fittings, management of ocular disease, surgical co-management and low vision examinations. For over 25 years he treated patients at the Lions Low Vision Clinic in Spokane.
Dr. Teigen was a board member of the Washington State Association for 3 years and a member of the American Optometric Association and Optometric Physicians of Washington. Dr. Teigen has cared for patients in Spokane since 1974. He enjoys outdoor sports and is an avid golfer.
Hours
Wednesday
8:30am - 5:30pm
Learn more about EyeDentity Eyecare + Eyewear or schedule a time to see one of our doctors today!