Our Doctors
Gene O. Teigen, O.D.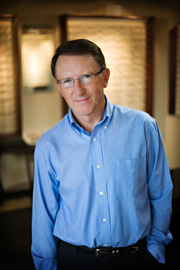 Dr. Teigen attended the University of Washington before receiving his Doctorate of Optometry degree at Pacific University in Oregon. He has extensive experience in family eye care, including dry eye management, computer vision problem solving, children's eye examinations, contact lens fitting, eye surgery co-management, adult eye care, and low vision examinations. He offers eye disease management of glaucoma, ocular disease, inflammation, trauma, retinopathy, laser surgery, and cataracts. Dr. Teigen was a board member of the Washington State Association for 3 years and is a member of the A.O.A. and Optometric Physicians of Washington. For the past 25 years he has also been treating patients at the Lions Low Vision Clinic in Spokane. Dr Teigen has cared for patients in Spokane since 1974. He enjoys outdoor sports and is an avid golfer.
Grant W. Hardan, O.D.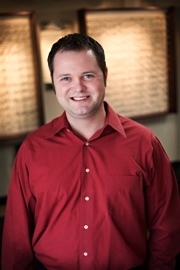 Dr. Grant Hardan was born and raised in Spokane, WA where he attended Gonzaga Preparatory High School. In 2006 he received his BA in Biology/Business Administration from Carroll College in Helena, MT. He later graduated in 2010 with his Doctorate in Optometry from Southern California College of Optometry in Fullerton, CA. He returned to Spokane and completed a residency in Primary Care/Geriatric Optometry at the Spokane Veterans Medical Center. His residency provided skills and training specific to the diagnosis and treatment of ocular disease such as macular degeneration, diabetic retinopathy, and glaucoma. Additionally, he spent many hours co-managing pre and post cataract surgical care. Dr. Hardan enjoys providing full scope optometric care including comprehensive adult and children's eye exams, spectacle and contact lens recommendations, analysis and management of refractive surgery/cataract surgery. In his free time Dr. Hardan enjoys skiing, tennis, and many other outdoor recreational activities. He is an active member of the Optometric Physicians of Washington, the American Optometric Association, and is the current Vice President for the Inland Optometric Society.